Jedan od najpopularnijih američkih alternative rock bendova Queens Of The Stone Agenakon četvorogodišnje pauze objavio je novi singl The Way You Used To Do. Singl je ujedno i najava albuma Villains koji će bend objaviti 25. augusta za izdavačku kuću Matador Records.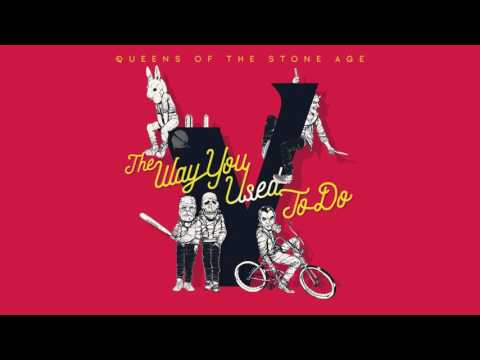 - Naslov albuma Villains nije politička izjava. Nema veze sa Trumpom niti bilo kojom od tih gluposti. To je prosto 1) riječ koja zvuči sjajno i 2) komentar na tri verzije svakog scenarija: vašu, moju i ono što se zapravo desilo. Svima nama je potrebno nešto protiv čega se borimo, naš lični zlikovac. To ne možeš da kontolišeš. Jedino što možeš da kontrolišeš je kad ćeš odustati, izjavio je frontmen benda, Joshua Homme.
Producent albuma Villains bit će proslavljeni Mark Ronson, poznat po saradnji sa Brunom Marsom, Amy Winehouse, Lady Gagom i mnogim drugima, dok se kao koproducent javlja Mark Rankin, dugogodišnji saradnik ovog benda. Dizajn omota i prateće grafike radio je umjetnik pod pseudonimom Boneface, koji je radio i na prethodnom QOTSA hit albumu …Like Clockwork.
FBL PREPORUKA